Aaron Rodgers is a bad man. The multiple time NFL MVP is out to prove he's still got plenty of gas in the tank. Rodgers has some stuff in the basement that needs to be released. And it's being released all over the opposing defenses that find themselves on the Green Bay Packers schedule this season. But there's more to this year's Packers team than Rodgers returning to his MVP form. Coach Matt LaFleur has also weaponized this team with an outstanding running attack.
Aaron Jones is a top 5 running back in this league, and he's poised to go on an MVP campaign of his own, which brings me to one of my small pet peeves when it comes to watching NFL football. I can't remember who, but I heard a commentator on a sports talk radio show I was listening to talking about how Russell Wilson was in the thick of this year's MVP race. Really? There were only two games played when I heard this comment, which means the national media shouldn't be talking about the MVP award yet. The MVP award that's issued after 16 games of football is being discussed after two weeks. There's' absolutely no reason to be talking about the MVP award yet. I think they should make a rule that the MVP award can't be discussed until six games have been played. That way, the player would have to prove a certain level of consistency before being discussed as an MVP. But the MVP award can basically only be one by Quarterbacks these days, so in my view, it's not really about the most valuable player to a team, but the QB who puts up the best statistics on a winning team.
Anyway, back to the Packers victory over the New Orleans Saints. Alvin Kamura gave me half a heart attack when he took a screen pass to the house that tied the game at 27. I was pretty upset at the lack of tackling effort the team displayed here. Kamura should've been tackled several times, and it looked as if the home team Saints had taken control of this game. But Mr. Rodgers wasn't going to be denied today. Rodgers passed for 283 yards and three touchdowns. Aaron Jones, who came into this week as the NFL's rushing leader, ran for 69 yards and a touchdown. Jones may not have had the best game, but the threat of the running game makes this Packers offense as dangerous as any in the NFL.
With Davante Adams sidelined this week, the Packers needed someone to step up in the passing game. That man was Allen Lazard, who snagged six receptions for 146 yards and a touchdown. Which proves the point I made in the first week. The Packers don't need another big named receiver. They just need the young receivers they have to develop a chemistry with Rodgers. I'm hoping Lazard can continue playing this way when Adams comes back. It will make the Packers even more dangerous if that's even possible.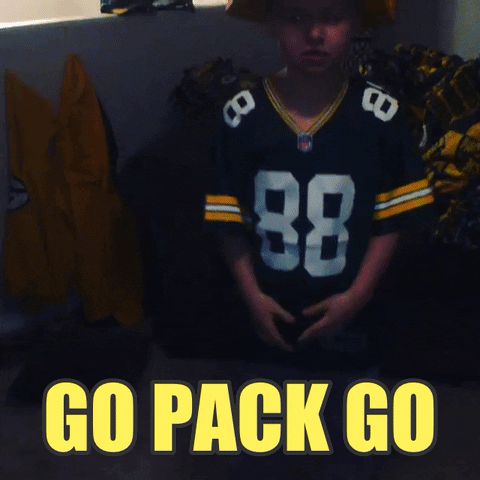 Finally, I'm sensing some frustration within Packer Nation when it comes to the defense. Please remember coming into the 2020 NFL season; the Saints were one of the Super Bowl favorites in the NFC. Alvin Kamura in one of the NFL's top running backs, and Drew Brees has thrown for more touchdowns than anyone in NFL history.
If you're looking for the Packers to win 40-0 every game, then you'll never be satisfied. And, if you want to know what it feels like to find ways to lose games, talk to a Falcons or Lions fan. Its time for the real Packers fans to get on the bandwagon or find a new team to cheer for.
How do you think the Packers are doing this season? I'd love to hear in the comments. Have a great day. Go Pack Go!!
More Green Bay Packers posts below!!